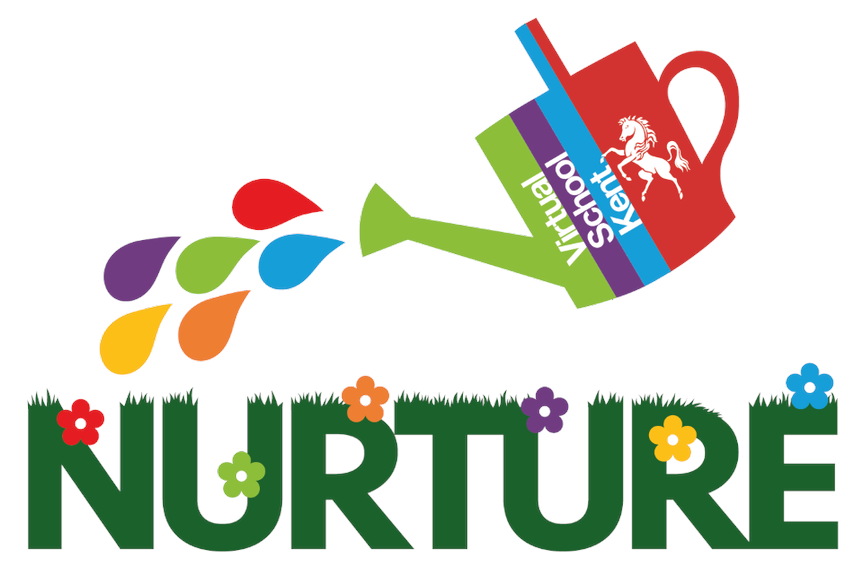 We are really proud to announce that we are well on our way to achieving the National Nurturing School Programme Award! (NNSP)
This will be a significant achievement for our whole school and not only that, but we have been working closely with Nurture UK to co-produce this award for other Virtual Schools too.
A key feature of this school development work is to ensure we really are true to the six principles of nurture in our everyday practice – in how we support our young people, our partners and also our own staff. The whole school has contributed to ideas around the NNSP and our apprentices have also helped to put VSK's Nurture Principles into words by young people for young people.
These can be seen in our new logo and are:
Whatever changes you face we are here to guide you.
No matter what age, everyone is at a different stage.
VSK can help you find your voice.
How you behave tells us how you feel.
VSK can be your safe space.
Nurture helps you feel happy and healthy.
An essential part of this development is how VSK are using the Boxall Profile to keep improving how we understand our young people and work with schools, social workers and foster carers to improve outcomes for children from early years all the way to those in post 16. Please read our Boxall FAQs document for more information.
Each Team in VSK has a Nurture Ambassador and they are supporting with how this develops.
North Kent - Laura Hunt
South Kent - Vanessa Neal
West Kent - Emma Taylor
East Kent - Louise Walbyoff
PLAC - Angela Courtney
OOC - Nicola Mitchell
Post16 - Jeffrey Reene
Please take a look at the VSK Nurture Principles video by our Head Teacher Tony Doran on what NNSP means to us and for all we work with. We hope you enjoy it!
We strongly believe that the principles of Nurture are so important to help children to develop, grow and become the best person they can possibly be. To explain our principles the younger apprentices in our team have put them into words.
Please also take a look at the VSK Nurture Video: The Six Principles by Young People, for Young People explaining our six principles. We hope you enjoy it!
_If you are unable to view the video's please read the transcripts: VSK Nurture Principles by Tony Doran and VSK Nurture Video: The Six Principles by Young People, for Young People